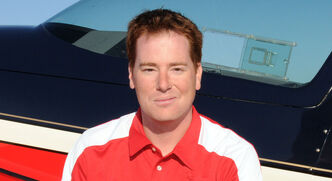 Ben has been drawn to the art of the flying machine his entire life. A move to sunny California from the midwest in 2001 allowed Ben to pursue a career in aerobatic flying. A popular SF Bay Area instructor for several years, Ben was recruited as an instructor at Sean D. Tucker's flight school, the Tutima Academy of Aviation Safety.

Now a full time aerobatic instructor, Ben is known for his relentless pursuit of aerobatic technical knowledge. Ben has conducted research into all aspects of aerobatic flight, from control technique to aircraft setup and performance.

Ben was a member of the highly acclamied Collaborators formation aerobatic team. The Collaborators flew their demanding performance at many of the largest US airshows from 2007 - 2009.

An active aerobatic competitor for over ten years, Ben has been a member of the US Advanced Aerobatic team in both 2010 and 2012.
Community content is available under
CC-BY-SA
unless otherwise noted.