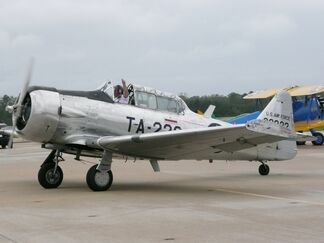 Bill Leff has had a passion for aviation ever since he was old enough to talk. Perhaps that passion was born in him or maybe it came from the energy emanating from his hometown, the birthplace of aviation, Dayton, Ohio.

As a young boy, Bill delivered newspapers in his neighborhood, including Hawthorne Hill (the Wright Brothers Home), to raise money----not for candy or toys, but for flying lessons and later to buy his first airplane. All his earnings went to aviation. At the age of 15, Bill soloed in a glider and then pursued and obtained his Private Pilot license at the age of 16. You see he was on a mission----a mission to be like the Wright Brothers by becoming a pilot and aviation innovator. He went on to obtain his Instrument, Multi-Engine, Single-Engine Sea, and Airline Transport rating to go with his Single-Engine Land, Glider, and Flight Instructor ratings. Since then, he has obtained Beechcraft 300, Cessna Citation, Learjet, Westwind, Saberliner, DC-3, and DC-9 type ratings. He is also an Airframe and Powerplant Mechanic with FAA Inspection Authorization certification.

Bill's aviation career includes more than 30 years of corporate flying, several years as President of an internationally known corporate aircraft maintenance company, and flight instructor for Trans World Airlines. Today, he also does test flying for defense related research projects as well as initial and recurrent training in Aero Commander aircraft.

He has been in the air show business since 1976 and developed the Night show act in 1989. He has flown more than 170 different types of aircraft from warbirds to airline transport aircraft and has well over 20,000 hours of flying time, including more than 4,000 hours in the T-6.